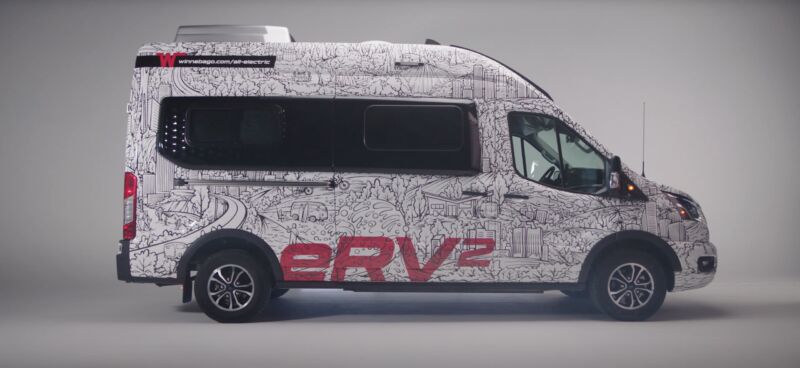 People are clamoring for an electric RV, at least if our reader feedback is anything indicator. Every time we've covered an electric van like the Ford E-Transit or BrightDrop Zero 600, you can guarantee people will want to know if there's a camper version available. I don't know if the people at Winnebago read Ars Technica comment threads, but they've obviously had the same thoughts.
This week the company unveiled the eRV2, its prototype electric motorhome, at the Florida RV SuperShow. It's based on the Ford E-Transit van, and Winnebago says it's in the process of "rigorous field testing with everyday consumers" as it finalizes its design.
"Our primary goal in building the eRV2 was to help people comfortably explore the world around them with less environmental impact," said Huw Bower, president of the Winnebago brand. "The user experience was at the heart of this prototype's development, through the early days of market research and even now as it goes through field testing. The eRV2 embodies our pioneering legacy, representing not only an achievement in design, innovation and sustainability, but also our commitment to continuously evolve with the changing needs of consumers and the world we share."
To that end, the eRV2's roof sports a 900 W solar array, which can charge both the 400 V, 68 kWh lithium-ion traction battery and also the 48 V, 15 kWh lithium-ion "house battery", which runs things like the lights, appliances, and so on. The house battery was developed with Lithionics and is underneath the eRV2's floor.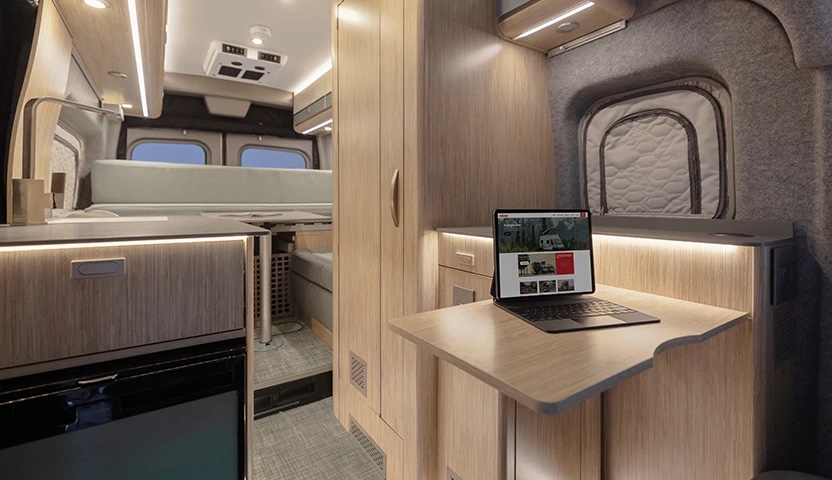 Some readers might find fault with the eRV2's range. The E-Transit was designed with a relatively small 68 kWh lithium-ion traction battery, since Ford's research told it that commercial customers were not as concerned about road trip range. As a result, the eRV2 has a range of just 108 miles—the same as the E-Transit variant it's built on. But Winnebago says that this is just an experimental prototype and that it's "actively pursuing range extension opportunities to incorporate into a future commercial version."