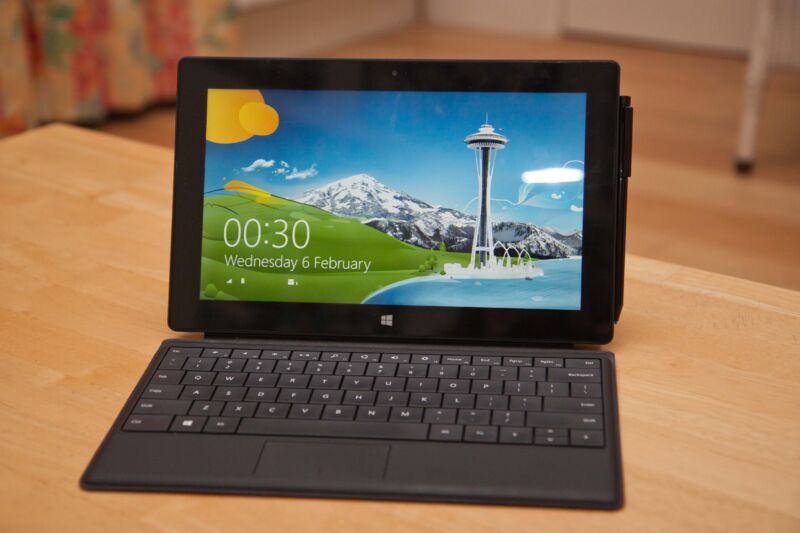 It's the end of the line for Windows 7 and Windows 8.1. Both of these older versions of Windows (plus Windows RT) stop receiving all security updates today, over a decade after their original releases. Microsoft will also stop providing Microsoft Edge browser updates for these operating systems in a few days, and the remaining third-party apps that still work will eventually follow suit (Google Chrome support, most notably, ends early next month).
Windows 7 support for most people actually ended three years ago, but businesses that still used it could pay for up to three years of additional support while they transitioned to Windows 10 or 11. That window has now closed, and Microsoft isn't offering a paid support option for Windows 8.1.
Windows 7 and Windows 8.1 PCs are rare and getting rarer, but both are still in relatively wide use given their age. Statcounter says that both OSes count for just under 14 percent of all Windows PCs worldwide and closer to 8 percent in the US. For PCs in the Steam Hardware Survey, the number is currently hovering at around 2 percent.
It's not completely unprecedented for Microsoft to release one-off patches for severe security problems after an operating system's end-of-support date has passed. But these operating systems will no longer receive the routine security updates and bug fixes that keep them relatively safe and functional for years after their release.
If you or someone whose computer you reluctantly support is still running Windows 7 or 8.1, the easiest escape hatch short of buying new hardware is an upgrade to Windows 10. It should still install for free on most properly licensed Windows 7 and 8.1 PCs, it has most of the same system requirements, and it will be supported until at least October of 2025. PCs that shipped with Windows 7 or 8 will mostly be too old to meet Windows 11's system requirements, though an unsupported install is an option.
Linux, another frequently updated operating system that supports a wide range of PC hardware, also exists.
Windows 7 is fondly remembered for improving upon (and, to some extent, rebranding) Windows Vista. Windows 8 and 8.1 were never as popular, and they tried to force a touchscreen-centric user interface on people who didn't need or want it, but they did a lot to improve Windows' touchscreen support, and the era inspired enduringly popular PC designs like Microsoft's Surface and Lenovo's foldable Yoga convertible laptops. Windows RT, an Arm version of Windows 8 that shipped without any kind of compatibility layer for desktop Windows apps, also helped build a foundation for the current Arm versions of the operating system.