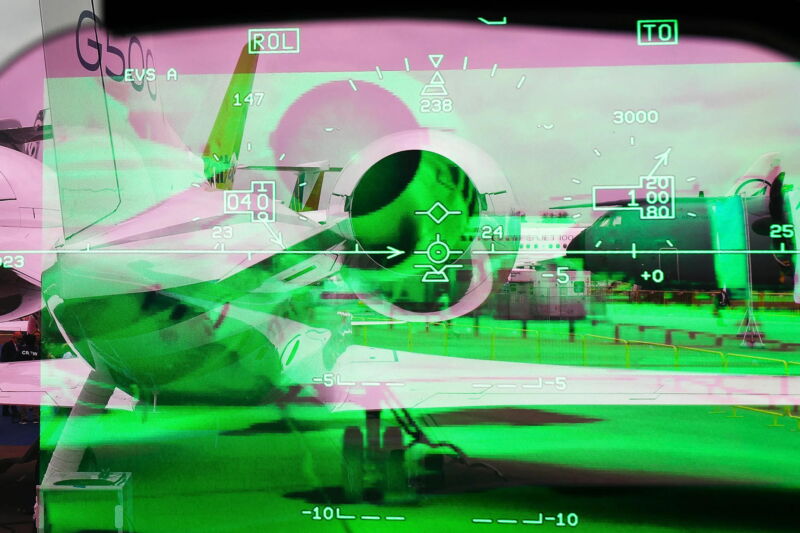 A major independent flight tracking platform, which has made enemies of the Saudi royal family and Elon Musk, has been sold to a subsidiary of a private equity firm. And its users are furious.
ADS-B Exchange has made headlines in recent months for, as AFP put it, irking "billionaires and baddies." But in a Wednesday morning press release, aviation intelligence firm Jetnet announced it had acquired the scrappy open source operation for an undisclosed sum.

Jetnet mostly provides intelligence for the aviation industry and was itself acquired by private equity firm Silversmith Capital Partners last year. According to a company press release, "the acquisition is the second of what the company anticipates will be several future acquisitions as Jetnet expands its data-driven product offerings for the aviation industry."
The deal wasn't exactly welcomed by the user base that makes up ADBS-B Exchange. "I don't see a long future for ADSBx under a PE [private equity] firm," one user wrote on ADS-B Exchange's Discord server. "And definitely not the information-for-all we-show-all-the-data service it is today. The paycheck was bigger than the vision."
"Wouldn't surprise me if it becomes censored because it's owned by a PE," another user chimed in.
ADS-B Exchange, like bigger competitors FlightRadar24 and FlightAware, allows users armed with the aircraft registration details to follow planes' flight paths and access historical travel data. That data, as WIRED reported last month, is enormously helpful for plane spotters, open source investigators, and aviation regulators.
What separates ADS-B Exchange from the other, more established operations is where it sources its data. FlightAware and FlightRadar24 have a dedicated team of volunteer and amateur data collectors, or feeders, but they also rely heavily on government feeds, including from the US Federal Aviation Authority (FAA).
ADS-B Exchange, on the other hand, is entirely user-supported. Across the globe, volunteers set up receivers—which can be built, or bought for relatively cheap—designed to receive real-time data from planes in mid-flight. They, in turn, feed that data into ADS-B Exchange's software, which compiles the thousands of inputs and displays a real-time map of all the world's in-transit flights.
The standard the exchange relies on, Automatic Dependent Surveillance-Broadcast (ADS-B), is becoming increasingly ubiquitous and is mandated by the FAA. It's that standard that has made ADS-B Exchange so reviled by Musk and the Saudis. Plane owners who wish to hide their flight paths from the general public can submit a request to the FAA, which can require that downstream users of their feeds, like FlightRadar24 and FlightAware, suppress that information. Because ADS-B is transmitted without encryption, directly from the planes themselves, that kind of censorship isn't possible.
ADS-B Exchange's administrators pride themselves on never hiding flight data. James Stanford, one of ADS-B Exchange's senior administrators, told WIRED their website has been used to track gold smugglers and kidnappers, and it has been threatened by billionaires and warlords who aren't keen on having their private jets tracked.