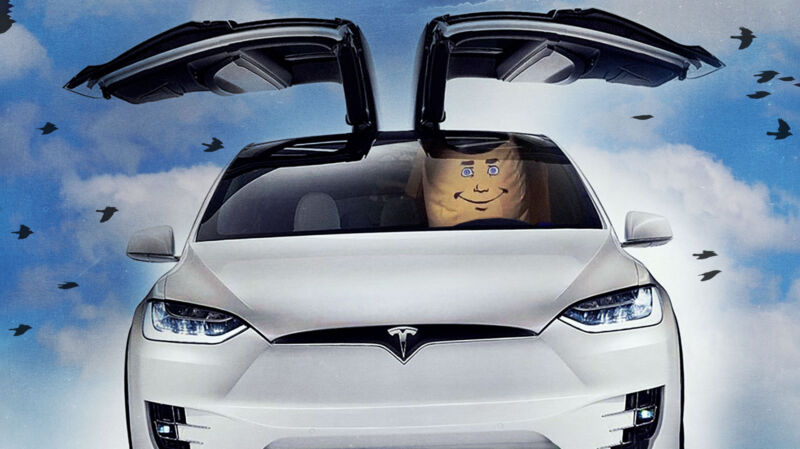 Tesla filed its annual 10-K report with the Securities and Exchange Commission on Monday night, and the document confirms that, among the many open federal investigations into the company, the US Department of Justice is looking into the automaker's controversial driver assistance features.
In the section detailing "Certain Investigations and Other Matters," the 10-K briefly describes Tesla being subpoenaed by the SEC following CEO Elon Musk's tweets about taking the company private in 2018. That investigation led to a consent decree with the regulator but did not mark the end of the company's SEC headache; in February 2022, we reported that the SEC was investigating both Musk and his brother for potential insider trading.
"Separately, the company has received requests from the DOJ for documents related to Tesla's Autopilot and FSD features," Tesla wrote.
This news shouldn't be too surprising to Tesla watchers. In October, we discovered that Justice Department prosecutors in both Washington and San Francisco were investigating whether Tesla had misled investors and customers by making unsupported claims about the capabilities of its driver-assist features, including in a much-viewed video created in 2016 that was staged to make it appear as if Tesla had already succeeded in developing an autonomous vehicle.
Tesla is also the subject of multiple other federal investigations beyond the SEC and DoJ matters. The National Highway Traffic Safety Administration has several open investigations into Tesla; it's looking into the propensity of Autopilot to drive Teslas into emergency vehicles, whether or not Autopilot can even identify motorcyclists, and the preponderance of phantom braking episodes following Tesla's decision to strip radar sensors from its cars.