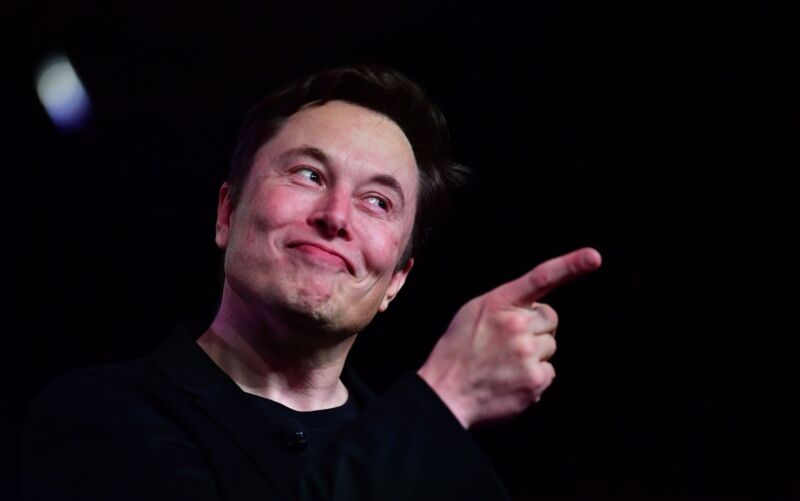 Tesla published its financial results for the fourth quarter of 2022 on Wednesday afternoon. The company brought in $24.3 billion in revenue, a 37 percent increase on Q4 2021. Automotive revenues accounted for the lion's share—$21.3 billion, a 33 percent increase from Q4 2021. That translated to $3.7 billion in net profit once generally accepted accounting practices (GAAP) were applied—an impressive 59 percent increase from Q4 2021.
That means Tesla had an excellent 2022, despite missing its sales forecast. Automotive revenues grew by 51 percent compared to 2021, bringing in $71.5 billion. Total revenues were up by the same percentage year-over-year at $81.4 billion. Operating expenses accounted for $7.2 billion, and once GAAP was applied, Tesla ended the year with a net profit of $12.6 billion. Free cash flow dropped by 49 percent to $1.4 billion.
Tesla recognized revenue for its highly controversial "Full Self Driving" assist this year after making the beta open to all Tesla owners—provided they paid $15,000. However, despite CEO Elon Musk's claims that the financial future of the company depends upon FSD, in 2022 that only translated to $324 million. Tesla's financial presentation does claim that "we expect to recognize nearly $1 billion of deferred revenue that remains for such customers over times as software updates are delivered." Elsewhere in its financial presentation, it claims that there are approximately 400,000 FSD users in the US and Canada.
Regulatory credits for clean vehicles played a more significant but still minor role in the company's profitability, contributing $1.8 billion to the bottom line. That's a 21 percent increase from  2021 and the most money Tesla has made from regulatory credits, despite fears that the introduction of EVs from traditional OEMs would cause this to dry up. Perhaps to this end, the company says it is working hard to avoid having to deliver so many of its cars in the third month of each quarter.
As we reported earlier this month, in 2022 Tesla built 1,369,611 cars, 1,298,434 of which were either Models 3 or Y. That's a 43 percent increase in production for those models year-over-year. But it was only able to find homes for 1,313,851 cars in total—while that was a 40 percent increase year-over-year, it was less than 50 percent year-over-year growth the automaker promised investors. What's more, it means Tesla is sitting on more than 71,000 unsold EVs.
Tesla's solar business had a flat 2022, growing by just 1 percent year-over-year in terms of deployed solar megawatts. But it deployed 6.5-gigawatt hours of battery storage, a 64 percent growth from last year.
In its outlook statement, Tesla remains optimistic and reiterates its goal of 50 percent annual growth, albeit with a caveat that "some years we may grow faster and some we may grow slower." For 2023 it says it will deliver 1.8 million cars. Tesla also claims that it's in the tooling stage for its Cybertruck pickup, which will go into production in Texas later this year.