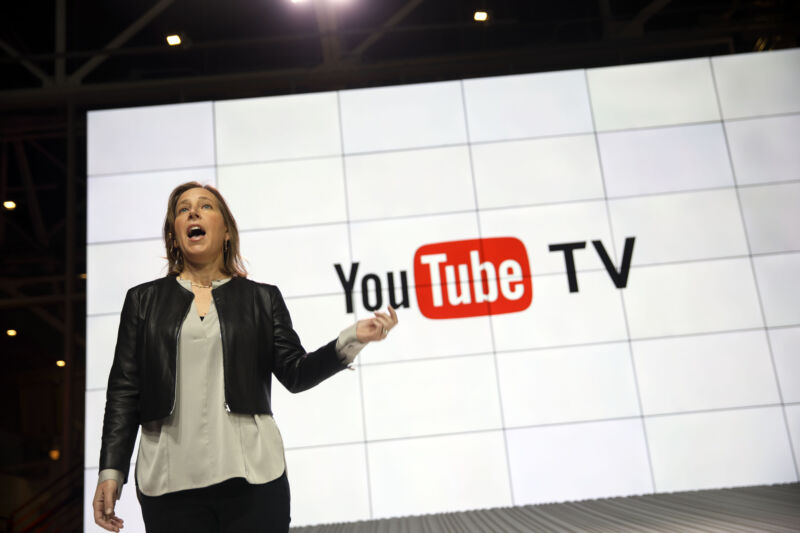 There are big changes at YouTube today as longtime CEO Susan Wojcicki is stepping down from her role and leaving Google. The YouTube Blog features "A personal update from Susan" that announces she'll be stepping down to "start a new chapter focused on my family, health, and personal projects I'm passionate about." YouTube's new leader will be Neal Mohan, one of Wojcicki's longtime lieutenants who has worked at Google for 15 years.
Wojcicki is officially Google employee No. 16, and a year before she was hired, famously rented her parent's garage to Google founders Larry Page and Sergey Brin, where they set up their first office. Wojcicki joined Google when it had no revenue and has been at the company for 25 years—basically, its entire history. Her first role was Google's first marketing manager in 1999, and in 2003 she became Google AdSense's first product manager. Wojcicki is credited with the idea to buy YouTube in 2006 and managed that $1.65 billion acquisition as well as the $3.1 billion purchase of DoubleClick the next year. By 2014 she was CEO of the world's biggest video site.
Wojcicki gained control of YouTube when it was already a household name, the No. 3 site in the world after Google and Facebook, and the web's de facto video site. She oversaw a dramatic expansion of the service via YouTube's pivot to multiple vertical content apps starting in 2015, which saw the launch of the ad-free YouTube Premium, in-house "YouTube Originals" content, YouTube Music, YouTube Gaming, and YouTube Kids. The cable TV replacement service YouTube TV launched in 2017, the Snapchat clone YouTube Stories launched in 2018, and the TikTok clone YouTube Shorts launched in 2021. Last last year, YouTube set itself up to be a pillar of the sports world with a huge $2 billion-a-year deal for NFL Sunday Ticket. Today the brand is basically the content wing of Google, and we're all expecting the next YouTube app to be "YouTube Podcasts."
Wojcicki's huge wave of product launches weren't all winners, YouTube Originals, YouTube Gaming, and YouTube Stores are all dead. I don't think YouTube has ever made a change that was uncontroversial with the user base, but the decision to remove the dislike counter in 2021 seems to be a particular sore spot. The site's content moderation policies are also frequently incorrectly enforced and confusing, with creators having little recourse to deal with problems.
Wojcicki is leaving YouTube as it gears up for one of its biggest battles. For the first time in a while, YouTube's dominance of video is being threatened by someone—China's TikTok app. The site is ultra-popular with young people and ages 4 through 18 reportedly spend more time on TikTok than YouTube. TikTok started as an even more bite-sized version of YouTube, with short videos and an addictive swipe interface on phones. Since it has gained traction, the service quickly expanded to 10-minute video limits, and today the desktop website looks like an almost exact copy of YouTube. Video run times could be uncapped at any moment, and once that happens, there won't be much of a difference between the two core video offerings—assuming TikTok doesn't get banned by the US government first.
Wojcicki will stick around for "the short term" to help with the transition, and while she eventually won't have a day-to-day role at Google, Wojcicki says she's "agreed with Sundar to take on an advisory role across Google and Alphabet."