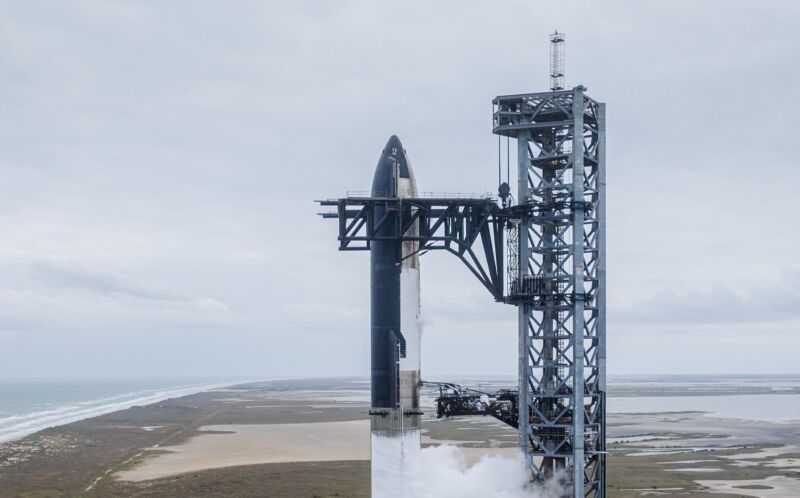 SpaceX on Tuesday confirmed that it fully fueled its Starship launch system during a critical test on Monday and is now preparing to take the next step toward launch.
The company shared images and video of its fully fueled Starship upper stage and Super Heavy first stage in South Texas. The shiny, stainless steel vehicles appeared frosty as they were loaded with super-cold liquid oxygen and methane propellants.
During this "wet-dress rehearsal" test, SpaceX said it loaded more than 10 million pounds (about 460,000 kg) of propellant onboard the vehicle, which, when fully stacked, stands 120 meters tall. Essentially then, over the course of a little more than an hour, the company filled a skinny, 30-story skyscraper with combustible liquid propellants—and nothing blew up.
Notably, SpaceX completed this important fueling test on its first attempt with Starship and Super Heavy in a stacked configuration, testing both the rocket as well as the launch tower and myriad ground systems required to pump all of these pressurized cryogenic fluids.
Now, SpaceX said, the company's engineers and technicians will remove the Starship vehicle from atop the first stage and set it aside. This will enable the company to conduct a static fire test of all 33 Raptor 2 rocket engines presently attached to the first stage. This is the final major technical test before a launch attempt can take place.
This firing will test several key systems, including engine ignition and the plumbing inside the rocket to carry all that fuel to all those engines simultaneously. It is possible that this test could occur within the next week or 10 days, but that timeline likely depends on a lot of work being done on schedule.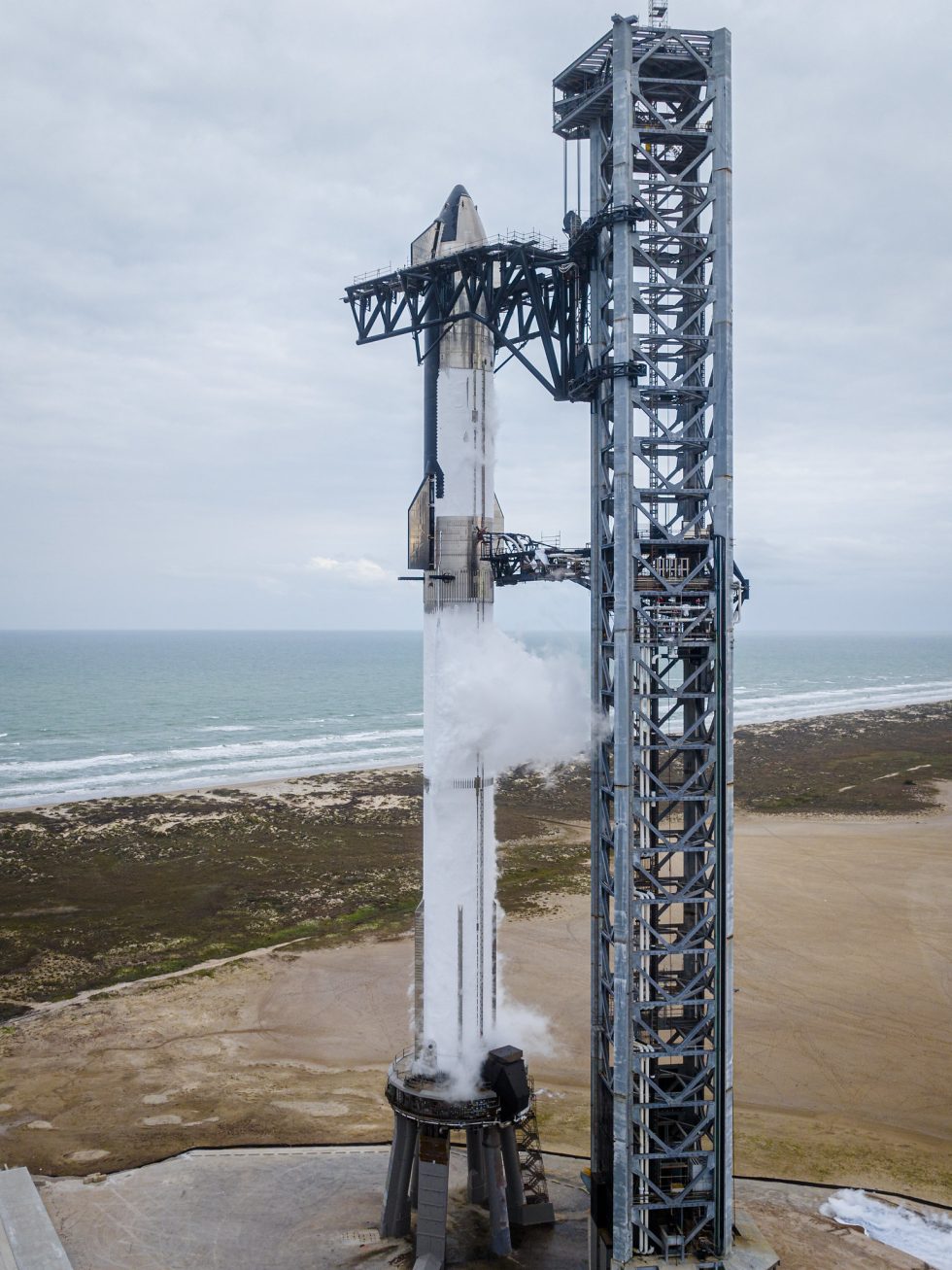 And if that test goes well? SpaceX will share the data from this and other tests with the Federal Aviation Administration, which is responsible for licensing the experimental launch from SpaceX's facilities in South Texas. In addition, SpaceX also has work to do to prepare its ground systems in South Texas for the launch attempt.
Nevertheless, it is clear that SpaceX is making excellent progress toward the much-anticipated liftoff of Starship, which will be the heaviest, tallest, most capable, and most powerful rocket to ever take off from Earth.