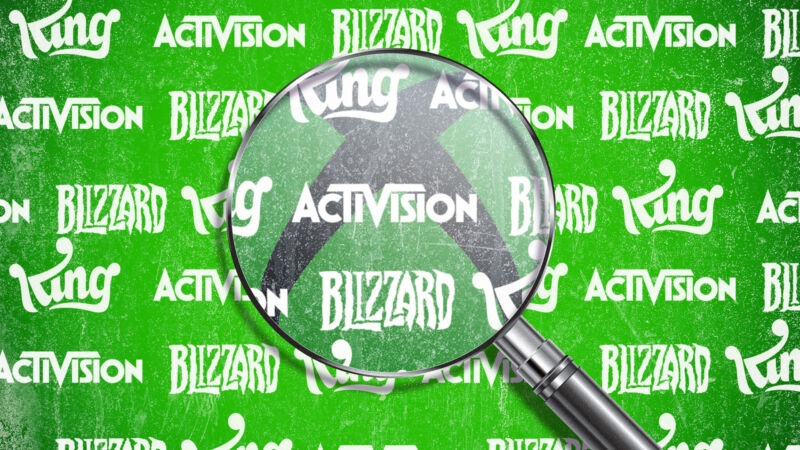 The Securities and Exchange Commission announced Friday that Activision Blizzard has agreed to pay $35 million to settle a probe into the company's handling of widespread workplace harassment and discrimination allegations.
In an administrative order, the SEC said that complaints of workplace misconduct at Activision Blizzard "were not collected or analyzed for disclosure purposes" since at least 2018. This left Activision Blizzard management "lacking sufficient information to understand the volume and substance of employee complaints of workplace misconduct," and therefore unable to warn investors of any potential business risks those complaints entailed.
The SEC also found that Activision asked departing employees to enter into "separation agreements" that illegally asked those employees "to notify Activision Blizzard of any requests from an administrative agency in connection with a report or complaint." That violates SEC rules designed to protect whistleblowers and prohibit employers from impeding employee complaints to government agencies.
The SEC says Activision started implementing "company-wide structural changes" on workplace misconduct complaints starting in May 2020 and changed its separation agreement language in early 2022.
By settling these matters out of court, Activision avoids any formal admission of wrongdoing. "We are pleased to have amicably resolved this matter," Activision Blizzard said in a statement provided to Ars Technica. "As the order recognizes, we have enhanced our disclosure processes with regard to workplace reporting and updated our separation contract language. We did so as part of our continuing commitment to operational excellence and transparency. Activision Blizzard is confident in its workplace disclosures."
Despite the size of the settlement, the payment represents less than 0.4 percent of Activision Blizzard's $8.8 billion in annual revenue (as of 2021) and, thus, will likely have a minimal impact on the company's bottom line. Settling the matter out of court also means the complaint is no longer a potential complication for Microsoft's planned $69 billion acquisition of Activision, which is facing its own government headwinds from the Federal Trade Commission.
Today's settlement follows an $18 million settlement the company reached with the Equal Employment Opportunity Commission in 2021, just a day after that complaint was filed.