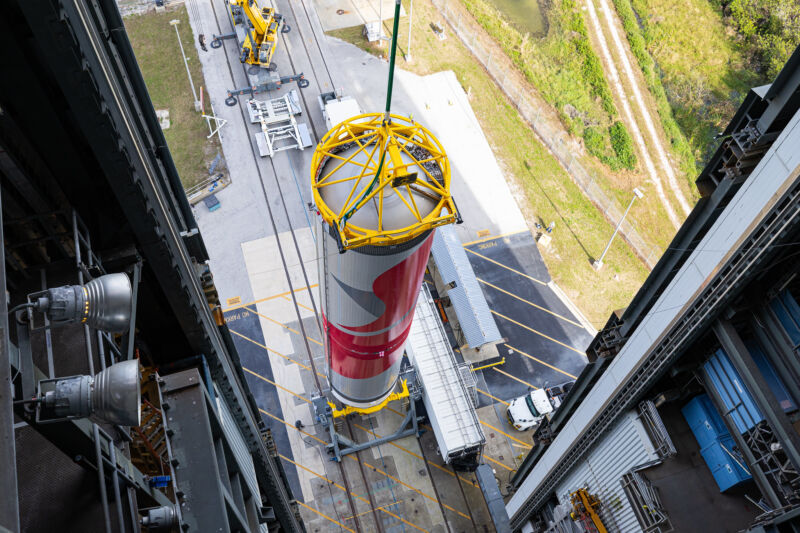 Welcome to Edition 5.23 of the Rocket Report! This has been a really fun week for US rockets: Electron made a smashing debut in a launch from Virginia, Vulcan went vertical in Florida, and Starship passed a key test en route to its first orbital launch. I'm looking forward to more great leaps in launch later this year.
As always, we welcome reader submissions, and if you don't want to miss an issue, please subscribe using the box below (the form will not appear on AMP-enabled versions of the site). Each report will include information on small-, medium-, and heavy-lift rockets as well as a quick look ahead at the next three launches on the calendar.

Rocket Lab makes successful US debut. For years, the Electron rocket and the company behind it had been stuck in limbo at the Virginia launch site, waiting on various approvals—for regulatory agencies to share enough paperwork with each other to convince everyone that the launch was safe. Then weather and the end-of-year holidays kept pushing the launch back. But on Tuesday, everything went as smoothly as it is possible to imagine, and the Electron shot to orbit almost as soon as the launch window opened, Ars reports.
Important for the local community … The launch was celebrated by the surrounding community in Virginia, which has seen relatively few launches from the Mid-Atlantic Regional Spaceport. But Electron is designed to be assembled and put into service quickly, so it has the potential to dramatically increase the number of launches from Virginia. In fact, Rocket Lab already had a second vehicle in the assembly building on the day the first was sent to orbit. The greater use has the potential to bring many benefits: More experience with launches can streamline procedures, a greater use of facilities can build up ancillary services, and so on. (submitted by EllPeaTea and Ken the Bin)
NASA validates rotating detonation engine. The space agency said this week it completed testing at Marshall Space Flight Center of an advanced rocket engine design that could significantly change how future propulsion systems are built. This full-scale rotating detonation rocket engine was fired over a dozen times, totaling nearly 10 minutes in duration, that agency said. While operating at full throttle, the engine produced over 4,000 pounds of thrust for nearly a minute at an average chamber pressure of 622 pounds per square inch. NASA worked with IN Space LLC, located in West Lafayette, Indiana, on the project.
Moving to a larger version … Because of NASA's recent success with this engine, follow-on work is being conducted by NASA engineers to develop a fully reusable 10,000-pound class rotating detonation engine to identify performance benefits over traditional liquid rocket engines. This design differs from a traditional chemical rocket engine by generating thrust using a supersonic combustion phenomenon known as a detonation. This design produces more power while using less fuel than today's propulsion systems and has the potential to power both human landers and interplanetary vehicles to deep space destinations, such as the Moon and Mars. The technology is being researched around the world. (submitted by YetAnotherBoris)
Canada moves to regulate launches. Canadian Transport Minister Omar Alghabra announced Friday that the federal government would develop the regulatory requirements, safety standards, and licensing conditions necessary to authorize commercial satellite space launches from Canada within the next three years, CBC reports. Alghabra said the country is also ready to approve launches in the interim period on a case-by-case basis, and he invited private companies to come forward with projects.
Bringing that launch business back home … "For many years, Canadian satellites have launched from sites in other countries," he said at the Canadian Space Agency headquarters in Longueuil, Quebec, south of Montreal. "It's time for us to start launching them right here at home." Alghabra said he was confident that the first Canadian orbital launch would take place within the next three years. (submitted by Ken the Bin and brianrhurley)