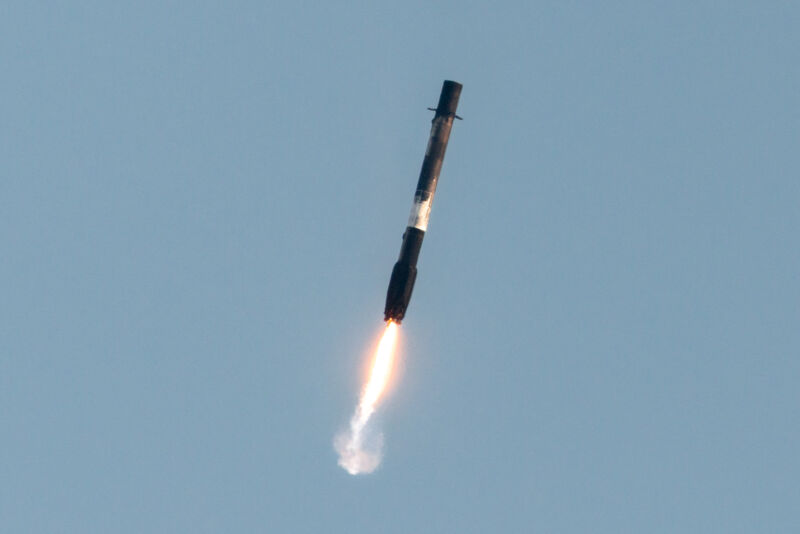 Welcome to Edition 5.22 of the Rocket Report, the first of the new year! I'm excited for what will happen in the world of launch in 2023, and expect that we will see the debut of a lot of big new rockets this year, including Japan's H3, SpaceX's Starship, and United Launch Alliance's Vulcan. And there will be many small rockets. We'll be here all year to follow it with you.
As always, we welcome reader submissions, and if you don't want to miss an issue, please subscribe using the box below (the form will not appear on AMP-enabled versions of the site). Each report will include information on small-, medium-, and heavy-lift rockets as well as a quick look ahead at the next three launches on the calendar.

Vega rocket fails again. For the third time in its last eight flights, Europe's Vega rocket failed a launch attempt in late December. The Vega vehicle was lost 150 seconds into its latest mission from the Kourou spaceport in French Guiana, the BBC reports, as it was carrying two French-built, high-resolution Earth imaging spacecraft into low Earth orbit. The failure puts further pressure on the European satellite sector, which no longer has use of Russian rockets and will see the retirement of the heavy-lift Ariane-5 launcher later this year.
An unprecedented crisis … The anomaly occurred in the rocket's second-stage, the Zefiro 40, and an immediate analysis pointed to a drop in pressure in the combustion chamber of the segment. This was just the second launch of the upgraded version of the Vega rocket, known as Vega-C, and European officials said a commission would look into the mishap. This means it will be another year with relatively few launches by Arianespace, which operates the Vega and Ariane launch vehicles. Just two Ariane 5 rockets remain before the vehicle's end, and the Ariane 6 vehicle will probably not debut until 2024. The Paris-based Space Intel Report characterized the situation as an "unprecedented crisis" for Europe's launch sector, and it is difficult to disagree. (submitted by Tfargo04 and Ken the Bin)
Virgin Orbit nears launch date. Space-tracker Marco Langbroek noted on Twitter that navigational warnings have been posted for the LauncherOne "Start Me Up" mission from Cornwall, England, for January 9, with a backup date on January 18. The flight is intended to carry its payload into a 555 km Sun-synchronous orbit. After the warnings were posted, Virgin Orbit said it was not ready to announce an official launch date yet for the mission.
Hey-ho, let's go! … The much-anticipated launch—the first orbital launch to ever originate from British soil—was held up for months during 2022 due to regulatory issues. However, it looks like those concerns have been addressed, as the company has secured a launch license. Therefore, the final launch date is likely to be mostly affected by technical issues and weather off the southwestern coast of the United Kingdom. (submitted by Ken the Bin and EllPeaTea)
Lawmaker wants to buy a New Shepard seat. In one of the more bizarre pieces of legislation that I've seen, South Carolina State Rep. Neal Collins (R-Pickens) wants the state to purchase a seat on Blue Origin's New Shepard vehicle and give it away to a resident. "A few companies have made it to where it's possible for normal people to go to space, and I want to raise awareness of that," Collins told The State. "Why not send one person a year to space and raise that awareness?"
Taxpayer-funded private spaceflight? … Under Collins' plan, the state would convene a commission responsible for selecting space travelers. The seven-member commission, composed of representatives from the aerospace industry, academia, and government, would establish selection criteria and choose applicants best able to promote the program's goal of encouraging careers in science, technology, engineering, and mathematics. Collins said he wants to pay for the program out of South Carolina's general fund budget. Props to whichever Blue Origin lobbyist works South Carolina. (submitted by Ken the Bin)