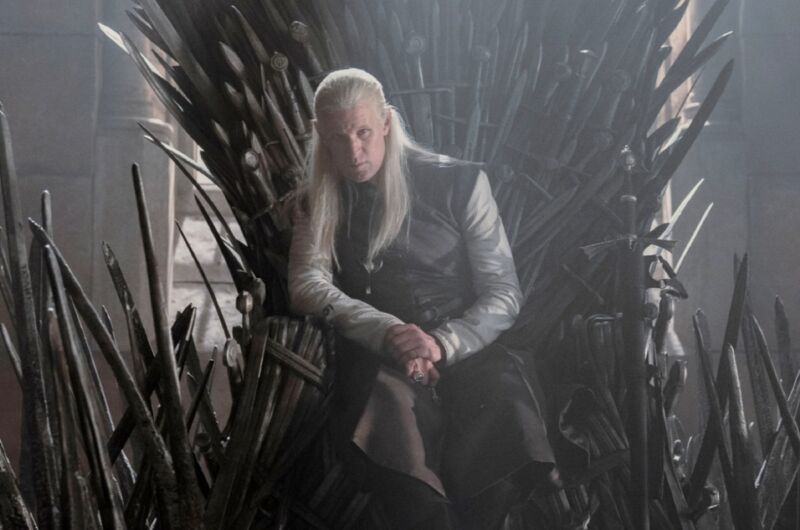 Making a prequel to a beloved series is never easy, especially when it's a prequel to one of the most influential blockbuster series of the last decade—one that whiffed its finale so badly that it alienated some of its most devoted fans. HBO's House of the Dragon rose to the challenge, debuting last night with a solid, promising pilot episode. Granted, it suffers a bit in comparison with Game of Thrones (especially the earlier seasons). But this was an eminently watchable and entertaining pilot that might even win back some of those alienated fans if the rest of the season lives up to that promise.
(Some spoilers below.)
As I've written previously, House of the Dragon is set about 200 years before the events of Game of Thrones and chronicles the beginning of the end of House Targaryen's reign. Those events culminated in a civil war and the extinction of the dragons—at least until Daenerys Targaryen came along. The primary source material is Fire and Blood, a fictional history of the Targaryen kings written by George R.R. Martin. The book begins with Aegon I's conquest of the Seven Kingdoms of Westeros, thanks to the family's advanced weaponry: dragons. This is followed by a period of relative peace before the inevitable succession crisis. The final two sections of Fire and Blood deal with the fallout of that crisis and serve as the primary source material for House of the Dragon.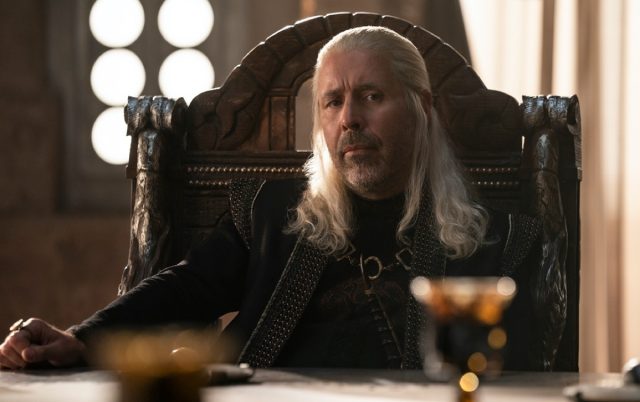 Anyone who has read Fire and Blood will find the opening of House of the Dragon very familiar, since it hews very closely to the source material. We basically get a Westeros history lesson, as a voiceover explains how a council of lords selected King Viserys I Targaryen (Paddy Considine) to succeed Jaehaerys I (Michael Carter), passing over the other potential heir, Princess Rhaenys (Eve Best), a dragonrider known as "the Queen Who Never Was"—because patriarchy. The lords simply won't accept a woman as their ruler, no matter how capable and deserving she might be.
Fast-forward several years into Viserys I's reign, and nothing much has changed. The king once again lacks a male heir, oblivious to his fierce dragonrider daughter, Rhaenyra's (Milly Alcock), potential as anything other than an ornament to the court. His brother, Daemon (Matt Smith) is heir presumptive, but that might be about to change. Queen Aemma Arryn (Sian Brooke) is once again pregnant and nearing her due date after a stillbirth and five miscarriages. Viserys is confident that he will soon have a son—so confident that he organizes a jousting tournament to celebrate the coming blessed event.
The jousting sequences are first-rate, which shouldn't be surprising, since the pilot's director (and co-showrunner of the series) is none other than Miguel Sapochnik, who filmed some of the most eye-popping, complicated battles on Game of Thrones. After more than 60 years of peace in Westeros, the knights are a wee bit bloodthirsty, and it's just a matter of time before the tournament descends into a brutal, blood-drenched free-for-all. (The sight of a squire vomiting off to one side amid the carnage is a nice touch.)