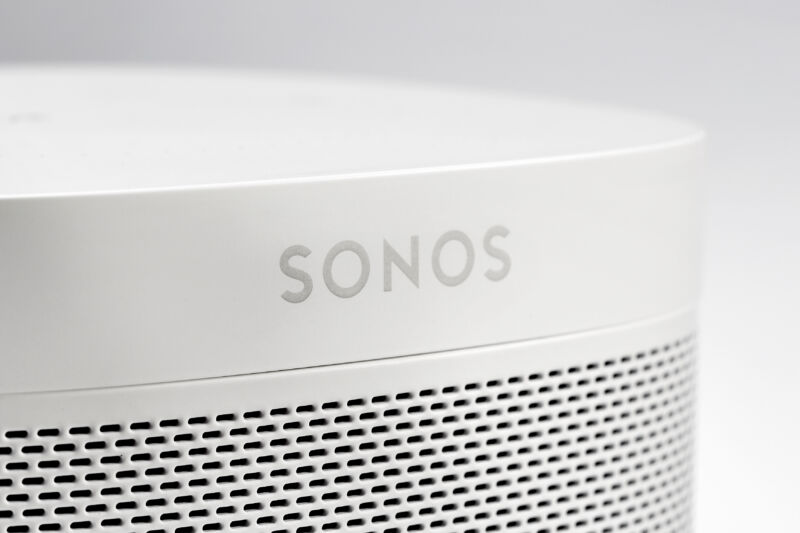 Sonos will release a new flagship speaker "in the coming months," according to a report Monday from The Verge. The publication said this will be called the Era 300 and that Sonos is prioritizing the device's spatial audio capabilities.
The Verge claimed that Sonos is aiming for the Era 300 to be its most accurate speaker yet. It pointed to a heightened focus on making Dolby Atmos content shine, as well as improving music using spatial audio. According to The Verge, the Era 300 will be a "multidirectional speaker built to get the most from spatial audio" by way of a "completely re-architected acoustic design."
We don't have deeper details, like specs or pricing. However, Wi-Fi 6 and a USB-C port are apparently "likely," and Bluetooth support is also possible. According to The Verge, Sonos has at least looked into including all these features on the Era 300.
The Verge first started reporting about the Era 300, codenamed Optimo 2, in August. This week, it identified more evidence of the speaker's development in the form of two recent documents from TV mount-maker Sanus that name the Era 300.
In August, The Verge, citing "early, work-in-progress images" it reportedly viewed, said that Sonos' upcoming flagship speaker would include "an arsenal of drivers, including several that fire in different directions from beneath the shell between the front speaker grille and backplate." It also suggested a more beefed-up product, with twice the RAM and eight times the flash memory as the highest-specced Sonos speaker today.
The Verge also claimed this week that Sonos is working on a lower-priced Era 100, suggesting that it could include Dolby Atmos support and serve as a follow-up to the Sonos One, which has a $179 MSRP as of writing.
Should the Era 300 truly debut soon, it will face competition from Apple's recent $299, full-sized HomePod revival, which supports spatial audio with Dolby Atmos with Apple apps and Apple TV 4K. Besides superior audio quality, a new Sonos flagship could score points with shoppers by playing better with non-Apple devices, such as by including Bluetooth and by besting the Apple speaker's Wi-Fi 4 support.