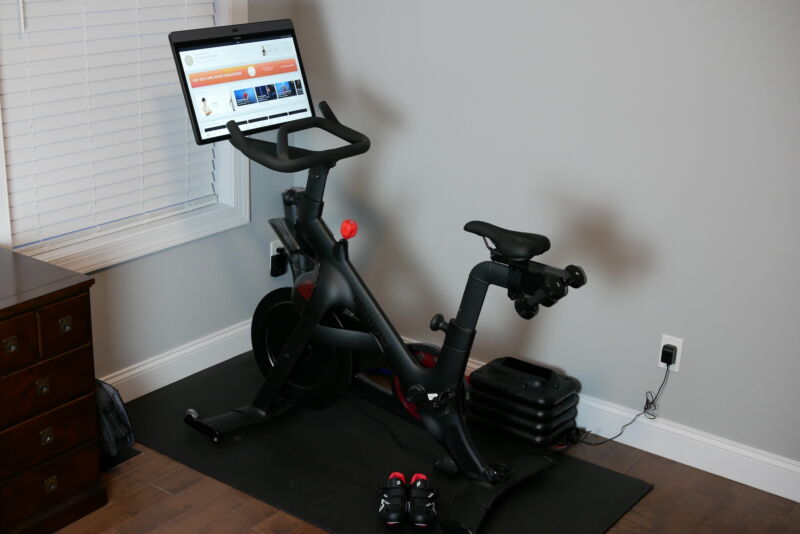 A few years ago, Peloton's stationary exercise bikes experienced a meteoric ascension into the public conversation, with demand rising well beyond the company's ability to deliver. But this success was directly followed by nosediving sales, stymied interest, and hundreds of millions of dollars in revenue loss as the world began recovering from the global pandemic and people headed back to gyms.
Despite pausing production on its stationary bikes and treadmills due to unsold inventory, the company is still working on new devices. Peloton released its camera-based Guide device for strength training and the long-rumored Peloton Row rowing machine in 2022, but the Peloton Bike+, which starts at a pricey $1,995, still delivers the most versatile experience available on the platform.
Its large, swiveling touchscreen display was designed to provide easier access to Peloton's diversifying library of workouts. And the Bike+ epitomizes Peloton's mission—and its dilemma. Can the company continue to expand its hardware offerings while proving itself a worthwhile fitness platform without its expensive equipment? And can it maintain top-tier quality and selection for its equipment and content?
We spent some extended time with the Peloton Bike+ to see if it's the best machine in Peloton's arsenal, and we also assessed Peloton's standalone streaming fitness platform.
Top-notch design, but it's not perfect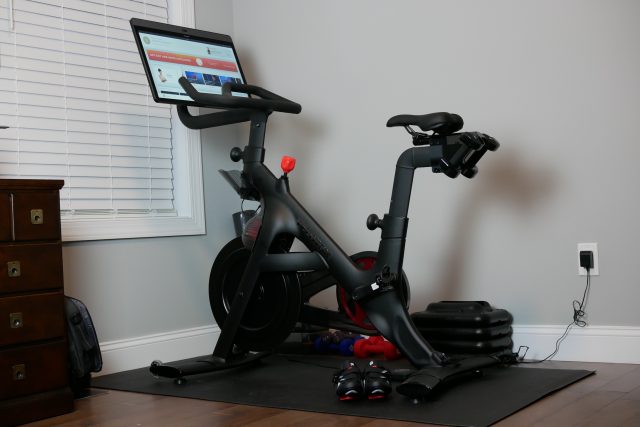 The Peloton Bike+ is widely seen as a top-tier exercise bike, and it's not hard to see why. It's heavy, sturdy, and whisper-quiet when in operation, and it sports a pleasing aesthetic that can fit into a living room environment thanks largely to its sleek, matte appearance.
I only have two nitpicks about it. First, Peloton bikes require you to clip your shoes to the pedals using a specific type of bike cleat called "Look Delta." It's not a Peloton-exclusive standard, so if you already have a compatible pair, they should work fine. If you don't, you'll need to buy some, as they don't come with the bike. Peloton has options starting at $125, and while the price is on par with other biking shoe brands, I can't help but feel they should be included with the bike. There are third-party conversion kits that allow you to use regular shoes, but they're not authorized by Peloton and may not be the safest option.
Since Peloton bikes are fixed-gear, they don't "freewheel" and let you pedal backward with no resistance. As a stationary bike newbie, I learned this the hard way. When I attempted to backpedal while cycling, I was met with the full weight of the flywheel's inertia fighting against me, forcing my clipped-in feet to cycle forward. As shocking as it was, it was for the best that my feet were locked in during this snafu, as it otherwise could have resulted in injury.
Clipping into bike pedals isn't a Peloton-exclusive experience, but it would be nice to have a way to use the bike without Look Delta-compatible bike shoes. Peloton's own are sold separately from the bike.


Corey Gaskin

The bike seat, or "saddle," is supportive and relatively cushioned for a bike. Still, one size doesn't fit all.


Corey Gaskin
A future design that allows for non-clipped-in riding (i.e., a toe cage) and the kind of freewheeling many people are used to from traditional, geared bikes would be appreciated. Freewheeling e-bikes aren't very common, but a few manufacturers offer bikes with both a clip-in option and a toe cage for regular sneakers on the other side of the pedal. This would certainly help lower the already high barrier to entry, particularly when multiple people want to use the bike.
In general, though, acclimating to the lock-in procedure and slamming the big red brake knob to stop was a simple adjustment. What lingered, though, was my discomfort with unclipping the shoes. You have to hold the brake and turn your foot away from the bike, partially rolling your ankle. It's awkward and unpleasant (though not exactly painful) every time.
My second nitpick is with the seat. Peloton's one-size-fits-all bike seat, or saddle, may not be a proper fit for your body. The company's bikes are rated for anyone from 4 feet, 11 inches to 6 feet, 4 inches and up to 297 pounds. Naturally, there's a lot of variation between those body shapes. My bony posterior took a few rides to get used to the slight discomfort, but if it's still too much to bear after about 10 rides, you may want to consider padded bike shorts or even a replacement saddle. Unfortunately, Peloton doesn't sell any, so you'd need to size one and source it yourself.