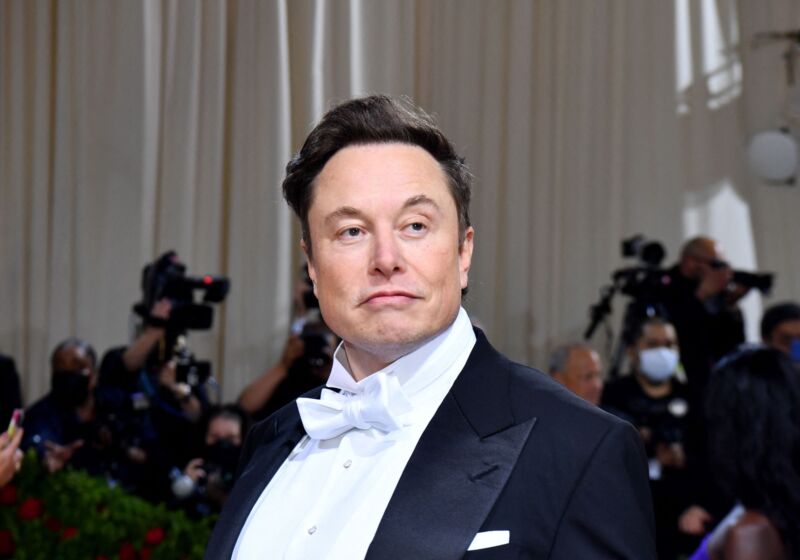 Two weeks after Elon Musk made a commitment to buy Twitter for $44 billion, he wrote in a May 8 text message to one of his Morgan Stanley bankers that he was thinking of exiting the merger agreement due to the possibility of World War III.
"Let's slow down just a few days. Putin's speech tomorrow is really important. It won't make sense to buy Twitter if we're heading into World War III," Musk wrote to Morgan Stanley's head of global technology investment banking, Michael Grimes. Twitter lawyer Bill Savitt read the text out in a court hearing yesterday, multiple news reports said. In the May 9 speech, Russian President Vladimir Putin defended his invasion of Ukraine. The invasion began in February, two months before Musk's April 25 agreement to buy Twitter.
While Twitter called the Musk text a "money quotation," Musk lawyer Alex Spiro "said the characterization of the texts in court was 'utter nonsense as the full text chain shows.' The full text chain is expected to be filed on the court docket next week," Business Insider wrote. Spiro also "responded by saying that any businessman would be anxious about the impact of a potential war on the stock market," The Wall Street Journal wrote.
Twitter's lawsuit against Musk argued that he had no right to exit the deal and that he tried to pull out because "the value of Musk's stake in Tesla, the anchor of his personal wealth, has declined by more than $100 billion from its November 2021 peak." Musk agreed to seller-friendly terms with "no financing contingency and no diligence condition," the lawsuit said.
Musk can't delay trial, judge rules
The text from Musk to Grimes was read during a pre-trial hearing in the Delaware Court of Chancery, perhaps offering a preview of arguments to be made in the trial scheduled to begin on October 17. Of more immediate importance, Twitter and Musk lawyers argued over Musk's request to delay the trial by a month and Musk's request to amend his countersuit to include whistleblower allegations made by Twitter's former security chief.
Judge Kathaleen McCormick settled both questions in a ruling today, denying Musk's request for delay but allowing him to amend the countersuit.
Musk had argued that a delay of at least four weeks wouldn't hurt Twitter because the merger agreement's "termination date of October 24, 2022 is automatically stayed if litigation is commenced, and debt financing has an outside date of April 25, 2023." Musk previously lost an attempt to delay the trial until February 2023, and McCormick referred to her previous ruling in today's order denying Musk's motion for a delay until mid-November:
I previously rejected Defendants' arguments in response to Twitter's motion to expedite, making clear that the longer the delay until trial, the greater the risk of irreparable harm to Twitter. Indeed, Twitter has represented that the anticipated risk of harm has materialized over the course of this litigation. Twitter "has suffered increased employee attrition," which "undermin[es] the company's ability to pursue its operations goals. The company has been forced for months to manage under the constrains [sic] of a repudiated merger agreement, including Defendants' continued refusal to provide any consents for matters under the operating covenants." I am convinced that even four weeks' delay would risk further harm to Twitter too great to justify.
"In maintaining the case schedule, I am further comforted by the fact that Twitter has represented that it can handle reasonable requests for additional discovery while maintaining the October 17 trial date," McCormick also wrote.