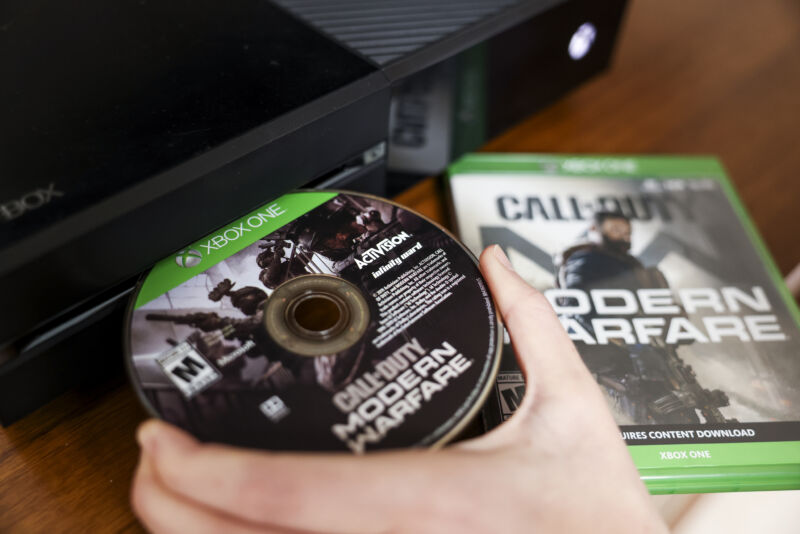 Microsoft has amended its response to the Federal Trade Commission's suit trying to halt a $69 billion purchase of Activision Blizzard, no longer claiming the FTC is unconstitutional by nature and denying the company its 5th Amendment rights.
David Cuddy, public affairs spokesperson for Microsoft, told Axios' Stephen Totilo that the company "put all potential arguments on the table internally and should have dropped these defenses before we filed. The FTC has an important mission to protect competition and consumers, and we quickly updated our response to omit language suggesting otherwise based on the Constitution," Cuddy told Axios.
Microsoft's original Federal Trade Commission response (PDF) stated that proceedings against Microsoft were invalid "because the structure of the Commission as an independent agency that wields significant executive power, and the associated constraints on removal of the Commissioners and other Commission officials, violates Article II of the US Constitution and the separation of powers." Another point claimed that the use of an Administrative Law Judge, rather than a typical judge with a lifetime appointment, was a violation of Article III.
Building on those claims, Microsoft had also claimed that the FTC's procedures, the nature of its administrative proceedings, and the commission having purportedly "prejudged the merits" of its case, Microsoft's rights to due process under the 5th Amendment were violated.
Microsoft's amended response (PDF) removes the constitutional claims from its counterarguments. It sticks to the software giant's broader claims that acquiring Activision would not lock down gaming subscription services or cloud gaming services, that it has made offers to license games like Call of Duty to Nintendo, Valve, and other platforms, and that the FTC's claims are "too speculative" and not actionable.
Activision, which made identical arguments about its constitutional rights under FTC investigation and procedure in its initial response, will also drop that aspect, according to Axios.
Familiar and timely arguments
The companies' pushback against regulatory authority comes as the US Supreme Court considers cases that could give companies more power to pursue constitutional defenses against regulatory agencies. Axon Enterprise v. Federal Trade Commission involves a body camera company that had its acquisition of a competitor investigated by the FTC. Axon filed for an injunction and claimed the FTC and its adjudication process were unconstitutional, arguments echoed in part in Microsoft's original response.
Microsoft, a company deeply familiar with the FTC's scope and procedures, has more broadly sought to position itself as more of a scrappy underdog in certain game markets than an anti-competitive force. In The Wall Street Journal, Microsoft Vice Chair and President Brad Smith described his company as third-place in the console market, a barely relevant player in mobile gaming, and simply the first major company to innovate around monthly game subscriptions.
Microsoft and Activision Blizzard face numerous other claims of unfair practices. Call of Duty gamers sued Microsoft in late December, claiming its acquisition would allow it to "foreclose rivals, limit output, reduce consumer choice, raise prices, and further inhibit competition." The European Commission is investigating the deal, and the UK's Competition and Markets Authority has opened a "Phase 2" investigation.