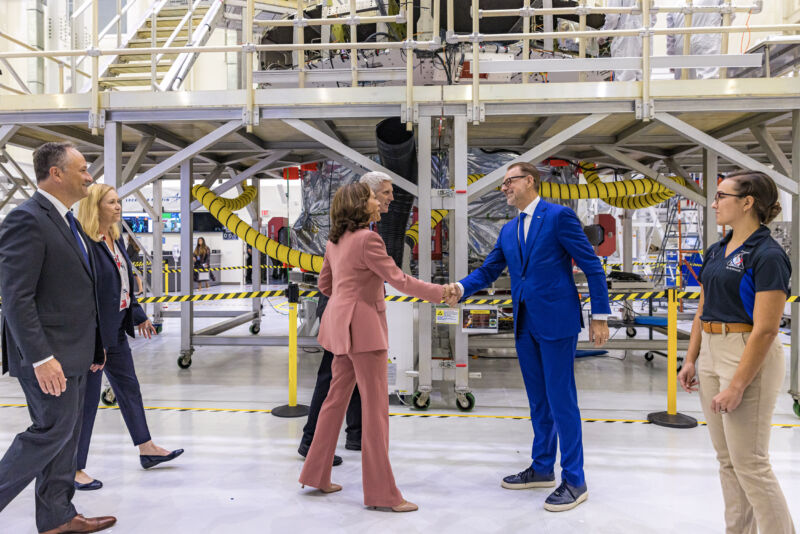 Nearly six years ago the European Space Agency surprised its longtime spaceflight partners at NASA, as well as diplomatic officials at the White House, with an announcement that some of its astronauts were training alongside Chinese astronauts. The goal was to send European astronauts to China's Tiangong space station by 2022.
"We were welcomed as colleagues and friends by the 'taikonauts' and the instructors," said European astronaut Samantha Cristoforetti at the time. "Language and cultural differences are obviously a challenge, but also adds value, as we are all focused on the common goal of space exploration."
European astronauts did not fly to the Chinese space station in 2022, however, even though China completed its construction before the end of the year. In fact, Europeans are now unlikely ever to do so, even as the Tiangong facility flies for another decade, or longer, in low-Earth orbit.
During his annual press briefing in late January, Josef Aschbacher, director general of the European Space Agency, said his focus remains on the International Space Station Partnership with NASA, Russia, Canada, and Japan. "For the moment we have neither the budgetary nor the political, let's say, green light or intention to engage in a second space station—that is participating on the Chinese space station," Aschbacher said.
So what changed?
Relations with US weaken
According to multiple sources who spoke with Ars on background, Aschbacher was accurate when he characterized the budget situation. ESA's funding is less than one-third that of NASA. During its most recent budget cycle, although the space agency received an increase from member nations, it did not receive nearly all of the money it asked for. There is, accordingly, no funding to barter with China for access to Tiangong.
However, the more significant reason is probably a political one. The Americans really were blindsided by Europe's announcement of the Chinese partnership in 2017. It came as the United States was trying to determine its own path forward with regard to the space station's lifetime and follow-on projects. At the time, the notion that the station should fly until 2028 or even 2030 was not a universal one among US policymakers.
The Trump administration muddied these waters with a 2018 budget proposal to end the International Space Station in 2026, in order to free up funding for what would become the Artemis Moon program. This effort was quickly beaten back by the US Congress, but European officials could not help but wonder where their astronauts would go in the latter half of the 2020s if the International Space Station was gone.
Some European officials, too, were uncomfortable with the Trump administration's talk of militarizing space. For example, in mid-2018, a key European space official, then-ArianeGroup chair Alan Charmeau, talked of how the continent must resist US efforts at space dominance. "Europe is not going to say, 'I want to dominate the space world,'" Charmeau said. "Europe is looking for other things. Europe wants access to space. Europe wants to have their own infrastructure in space, with Galileo and Copernicus. We seek cooperation."
At the time, this cooperation included working with China on an array of space initiatives, including astronaut training. From a political standpoint, ESA officials knew this was unwelcome by their NASA counterparts. However, it afforded them a measure of leverage with the US space agency.
Attitudes change
In the last few years, however, geopolitics and space policy have changed. Initially, almost everyone involved in space policy harbored doubts about the stability of the Trump administration's Artemis program to return to the Moon. However, Artemis has since crystallized into a real and well-funded program. In November, when the Artemis I mission launched from Florida, European space officials proudly watched as Orion's European-made service module propelled the vehicle out to the Moon and back to Earth.
Generally, European space officials like the Artemis program and are seeking areas for greater involvement. This is drawing them closer to NASA.
Then came Russia's invasion of Ukraine a year ago. This has badly shaken the continent, and Russia's war against Ukraine has strengthened ties between Europe and the United States across a number of fronts, including space.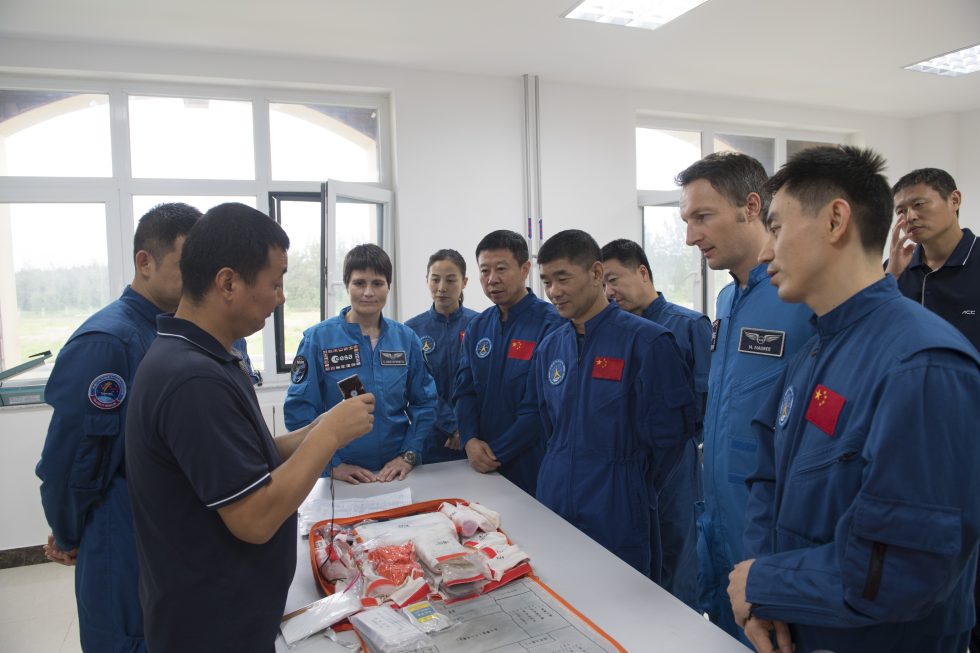 Conversely, the war has driven China and Russia closer in some respects. Over the last 18 months China and Russia have been drawing up plans for an International Lunar Research Station. They intend to establish a base of operations at the Lunar South Pole, and this is correctly viewed as a Chinese-Russian alternative to the Artemis program.
Europe has been watching, and China's passive support of Russia amid this aggression has pushed its capitals to revisit their partnerships with China. For spaceflight, this has fortified Europe's view that it has a more stable future working with NASA and other like-minded partners in low-Earth orbit, as well as deep space. For this reason, publicly stepping back from plans to send European astronauts to China's space station, at this time, makes sense.
Aschbacher and Europe's space officials still want some autonomy from the United States on matters such as space launch, of course. But they understand that to realize larger programs of human spaceflight they need to pick a side. And now they have.