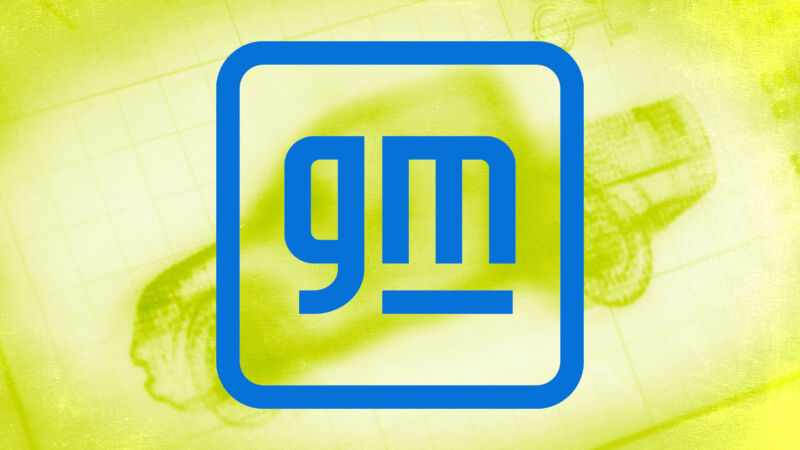 After years of insisting that truck buyers are demanding larger and larger vehicles, automakers have seen the light and understand that many people want smaller, more efficient pickups. Maybe.
Hot on the heels of the explosive sales of the Ford Maverick and the relatively good sales of the Hyundai Santa Cruz, GM seems to have caught "small trucks with efficient powertrains" fever. Well, at least the designers have come down with that rare—and hopefully incurable—condition.
During a tour of GM's design center in Warren, Michigan, the automaker gave Ars Technica a peek into its thoughts about future EVs.
One vehicle stood out: a bright yellow, all-electric single-cab pickup that's smaller than the Maverick. If it comes to market—a huge "if," as it's a design study—it would cost less than $30,000.
The setup looked like a beach party. On the wall behind the vehicle were images of young, tan people having a blast in the presence of the tiny truck. The tiny, futuristic adventure truck had a sloping front end that reminded me of the second-generation Geo Storm, but with the headlights sitting at the surface. A tonneau covered the four-and-a-half-foot bed and cab-to-bed triangular design element also found in the upcoming Silverado EV. The low-slung vehicle exuded a sporty yet fun attitude. It reminded me of a sportier version of the very awesome but weird Nissan Gobi concept from 1990.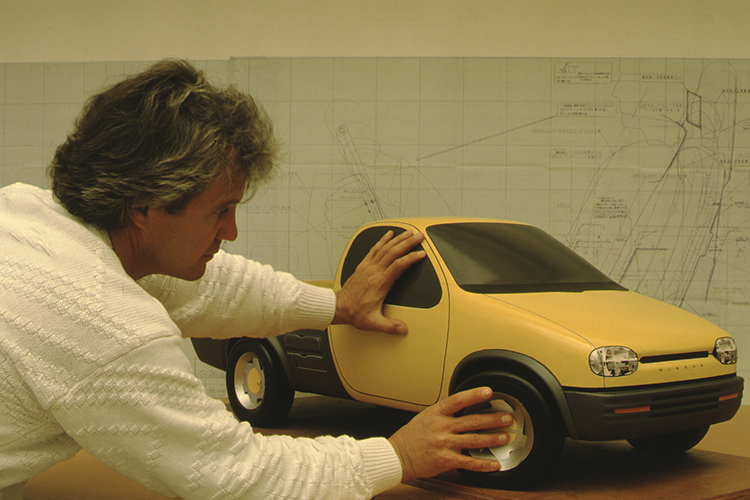 Since it's serving as a design test of a sub-$30,000 EV, the Chevy-badged vehicle has no name. "What we're trying to do at this point is understand exactly what experiences do we want to create to get people into vehicles like this," Mike Pevovar, director of Chevrolet's affordable EV and crossover design, told Ars during the event.
During my quick studio tour, Pevovar also showed off what looked like an EV wagon covered by a black cloth. I also saw a clay model of a crossover with a bit more flair than the forthcoming Chevy Equinox EV. While the bright yellow party truck was the tour's highlight, the beginning of the walkthrough provided a shrouded glimpse of a small SUV design study with a tire attached to the rear. It looked like some sort of mini electric Bronco or Defender.
Besides the wagon—because the US hates wagons for some reason—it's easy to see these vehicles doing well as EVs starting under $30,000. The truck will likely have to add some rear seats, but if we've learned anything from the Ford Maverick, people want to haul things efficiently in something that's easy to park on the street.
Earlier in the day, GM patched us in via satellite to its California design studio in North Hollywood. During the call, Brian Smith, design director at GM California Advanced Design, gave the assembled audience a quick peek at a sustainable off-road pickup that the West Coast team is working on. I only got to see the front-right bumper briefly, but the grille was clearly a continuation of what we've seen on the Hummer truck and SUV. This vehicle was smaller than those and had what looked to be the same footprint as the Ford Maverick, but it was raised with off-road tires.
"It's going to be a highly configurable and customizable vehicle for both urban and off-road use, and it focuses on sustainability in a big way," Smith said. The use of "sustainability" here is code for "electric." While we didn't get a closer look at the vehicle, we learned it will have four forward-facing cameras and a new display interface with real-time rendering. The California team is also working on a new app integration for the vehicle.
Given the outlandishness of the Hummer lineup, it's not far-fetched that the Hummer brand might be attached to a "very capable off-roader" with a ridiculous amount of tech-forward features, Smith said. More details about the pickup will be shared later, we were told.
GM plans to introduce a sub-$30,000 electric vehicle in 2027. It's unlikely to be any of the vehicles I saw during my design studio tour. That car, truck, or SUV was likely hidden away from view. Instead, the automaker provided a look into a world where customers take chances on something fun instead of following the herd and buying yet another SUV. A larger, taller vehicle with enclosed cargo space makes sense, but we should make room in our lives for EV party trucks. The designers at GM would be happy to make that reality happen.