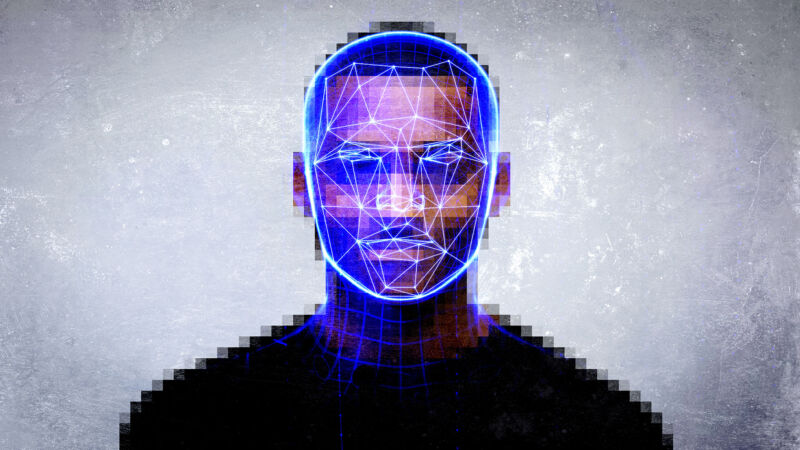 Police in Louisiana reportedly relied on an incorrect facial recognition match to secure warrants to arrest a Black man for thefts he did not commit.
Randal Reid, 28, was in jail for almost a week after the false match led to his arrest, according to a report published Monday on NOLA.com, the website of the Times-Picayune/New Orleans Advocate newspaper. Reid told the newspaper that he had never even been to Louisiana:
Local police pulled over Reid on Nov. 25 as he drove on Interstate 20 in DeKalb County, Georgia, headed to a late Thanksgiving celebration with his mother, he said.

"They told me I had a warrant out of Jefferson Parish. I said, 'What is Jefferson Parish?,'" Reid said. "I have never been to Louisiana a day in my life. Then they told me it was for theft. So not only have I not been to Louisiana, I also don't steal."

Reid was booked into the DeKalb County jail as a fugitive but was let go on Dec. 1, a jail official said.
Reid's lawyer, Tommy Calogero, said that Jefferson Parish Sheriff's Office detectives "tacitly" admitted the error and rescinded the warrant, the report said. "I think they realized they went out on a limb making an arrest based on a face," Calogero said.
"Police could have checked his height and weight"
Describing his time in jail, Reid said he was "not eating, not sleeping. I'm thinking about these charges. Not doing anything because I don't know what's really going on the whole time. They didn't even try to make the right ID."
The case reportedly began with a June 2022 theft of more than $10,000 worth of Chanel and Louis Vuitton purses in Metairie, Louisiana. Calogero said it wouldn't have been hard to determine that Reid wasn't the culprit, who was reportedly "caught on camera in June entering numbers from a stolen credit card at the register" in the store.
A mole on Reid's face was one of the differences that ultimately forced police to release him, Calogero said. Calogero also "estimated a 40-pound difference between Reid and the purse thief he saw in surveillance footage," the Times-Picayune/New Orleans Advocate report said. The culprit, unlike Reid, had "flabby arms."
"Police could have checked his height and weight or made an effort to speak to him or asked to walk through his house to look for evidence. He would have complied," Calogero told the newspaper.
It's not clear exactly what facial recognition was used in this case. In previous cases, Jefferson Parish Sheriff Joe Lopinto's office requested facial recognition analyses through the Louisiana State Analytic and Fusion Exchange in Baton Rouge, which uses Clearview AI and MorphoTrak systems, the report said.
Clearview software compares faces to pictures on social media and many other sources. "Our platform, powered by facial recognition technology, includes the largest known database of 30+ billion facial images sourced from public-only web sources, including news media, mugshot websites, public social media, and other open sources," the company's website says.
Sheriff's office denied newspaper's request for warrant
The Times-Picayune/New Orleans Advocate report indicates that the wrong facial recognition match led to two warrants for Reid's arrest. The first was obtained by the Jefferson Parish Sheriff's Office, and the second was for a separate crime being investigated by Baton Rouge police.
"A Baton Rouge Police Department detective then adopted JPSO's identification of Reid to secure an arrest warrant alleging he was among three men involved in another luxury purse theft the same week at a shop on Jefferson Highway, court records show," the Times-Picayune/New Orleans Advocate report said.
The report said Lopinto's office did not respond to requests for information and "denied a formal request for the July 18 arrest warrant for Reid and copies of policies or purchases related to facial recognition, citing an ongoing investigation." The separate warrant obtained by Baton Rouge police "does not say how Lopinto's office identified Reid," the report said.
We contacted the Sheriff's office today and will update this article if we get any new information.
Privacy concerns and evidence of bias in facial recognition systems have fueled a movement to ban government use of the technology. "Facial recognition software is particularly bad at recognizing African-Americans and other ethnic minorities, women, and young people, often misidentifying or failing to identify them, disparately impacting certain groups," the Electronic Frontier Foundation says.