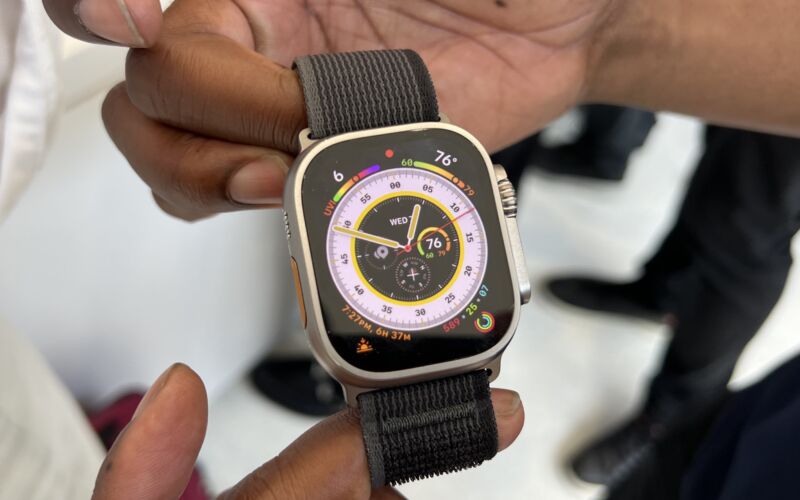 We learned earlier this week that Apple is trying to make its own in-house Wi-Fi and Bluetooth chips, and today the word on the street (via Bloomberg) is that the company is also looking to design display panels instead of relying on external suppliers like Samsung and LG. The report echoes a similar one from 2018 that said Apple could begin shifting to its own displays in 2020, but today's report says that "high costs and technical challenges" kept Apple from moving forward with those plans.
The new screens would use the Micro LED technology that Apple acquired in 2014. Like OLED screens, Micro LED displays feature pixel-level brightness controls, allowing for better contrast and lower energy use, and they can also be thinner than LCD screens because they don't require a separate backlight layer. But unlike OLED screens, Micro LED screens don't rely on organic material that can deteriorate over time, they have a higher maximum brightness, and they don't suffer from the burn-in issues that can affect OLED.
The report indicates that Apple is starting small with its Micro LED displays. It plans to ship them in "the highest-end Apple Watches" like the Apple Watch Ultra initially before making versions for iPhones, its upcoming mixed-reality headset, and other devices.
Bloomberg says the first products with Apple-designed displays could ship in 2024 or 2025. Per usual, the report cites Apple's desire to control its supply chain and every aspect of its products' designs as motivation for the switch.
Although the displays would be built specifically for Apple and conform to its specifications, the report says Apple would still rely on an unnamed "outside supplier" to manufacture the screens. The company's facilities (one in Santa Clara, California, and one in Taiwan) are only set up for "test manufacturing" of the screens.
Listing image by Aurich Lawson