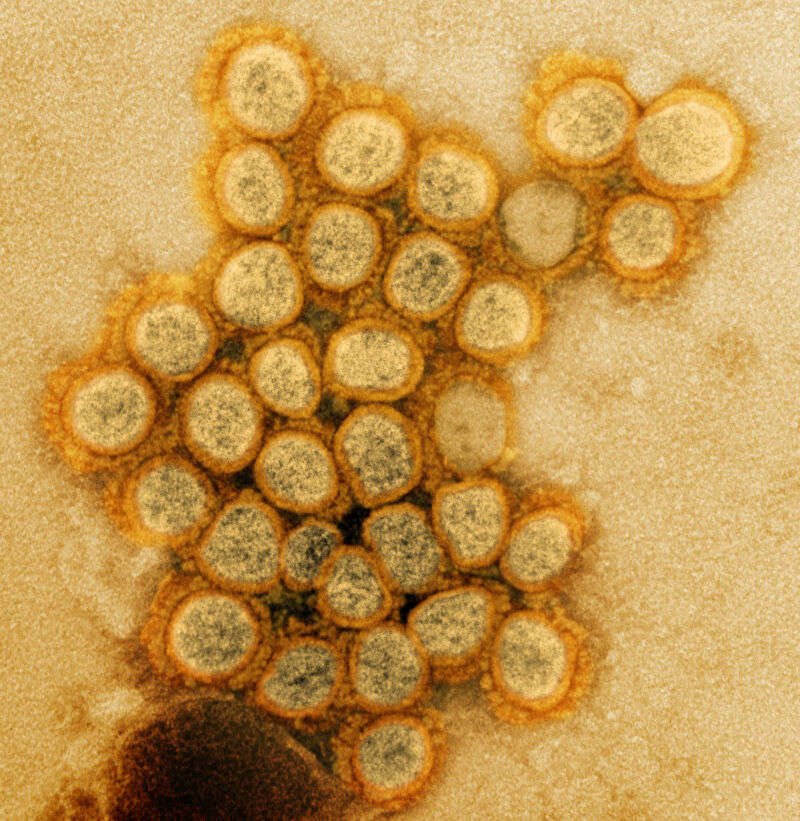 New omicron coronavirus sublineages are finally threatening BA.5's dominance, as many experts fear the US is on the cusp of a winter wave.
For months, BA.5 has reigned in the US and worldwide. The hypertransmissible omicron subvariant rose up early in the summer to elbow out previous subvariants BA.2 and BA.2.12.1, which had themselves displaced the original omicron strain, BA.1, that swept the world at the start of the year.
But amid BA.5's months-long rule, hundreds of other sublineages have been stewing in the background, gaining new mutations. Of the legions of new viruses, the most concerning stem from BA.5 and BA.2. Many have seemed to independently converge on similar sets of mutations that allow the virus to better skirt strengthening immune responses, generated as more people get infections, vaccinations, and boosters.
In a surveillance update posted online Friday, the Centers for Disease Control and Prevention reported that two BA.5 sublineages have risen through the ranks to receive independent monitoring: BQ.1 and BQ.1.1. They now each are estimated to account for 5.7 percent of US infections, collectively accounting for 11.4 percent of cases. This represents a doubling of what the two collectively accounted for in the week prior (3.3 percent and 2.4. percent, respectively). Meanwhile, BA.5 is on the decline, falling from accounting for 75 percent of cases last week to 68 percent in the current week.
BQ.1 and BQ.1.1 raise concern for their ability to evade immune responses. Both sublineages contain several mutations in their SARS-CoV-2 spike protein, including K444T, L452R, N460K, and F486V. BQ.1.1 contains an additional mutation, R346T. Preliminary data suggests that some of these mutations can help the virus dodge antibodies against SARS-CoV-2.
A preliminary pre-print study suggests that BQ.1 and BQ.1.1 can significantly reduce the potency of neutralizing antibodies derived from the CoronaVac vaccine (not used in the US) and breakthrough omicron infections. However, it's unclear how mRNA vaccines and the new bivalent boosters for this fall—which are aimed at BA.5—will hold up against the rising sublineages. Experts are confident that the vaccines will continue to offer strong protection against severe disease and death—and thus urge that everyone get boosted when they can. But, it's unclear if BQ.1 and BQ.1.1 will significantly raise the risk of mild breakthrough infections, as was seen amid the towering BA.1 wave in January.
With a clear growth advantage over BA.5, health officials note the possibility that BQ.1 and BQ.1.1 could drive a fall wave of infection as people head indoors and gather for upcoming holidays. Already, cases in Europe are surging, still largely driven by BA.5. For now, the US continues to see an overall lull in cases. But the situation could quickly change as the weather cools and the fall booster campaign remains sluggish. So far, only 14.8 million Americans (around 4.5 percent of the population) have gotten the new bivalent booster, which is now eligible for everyone ages 5 and above. The White House is urging everyone to get a booster before Halloween.