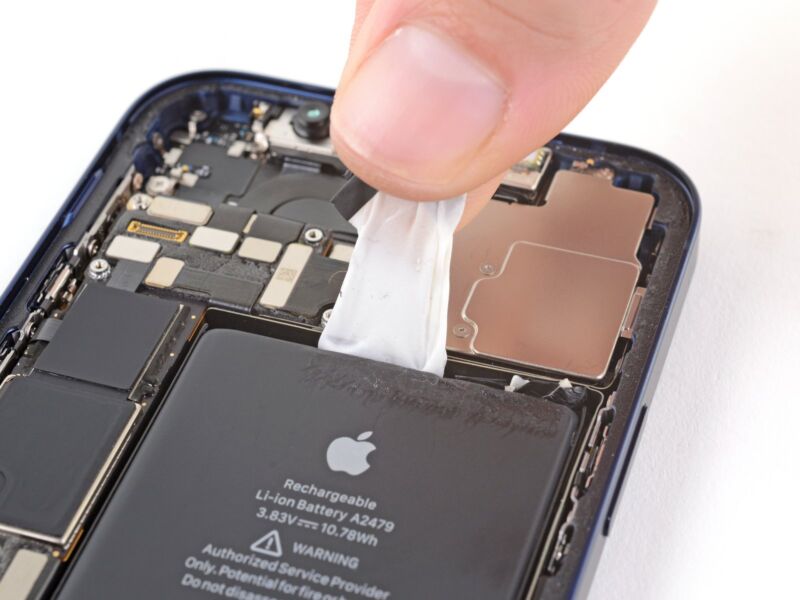 Starting in March 2023, having Apple replace the battery in your iPhone, iPad, or MacBook will cost a bit more, at least for those who didn't shell out for AppleCare+.
Battery replacements for the iPhone 12 and 13 lines, when out of warranty and not covered by AppleCare+, will cost $20 more starting March 1, according to a note on Apple's iPhone repair service page. Those repairs cost $69 until March, then $89. Those who purchased AppleCare+ can replace a battery that reports its maximum battery capacity as below 80 percent.
Several– "older" iPads will also see their battery replacement costs increase by $20. Those cutoffs include the 12.9-inch iPad Pros, fifth generation and older; 11-inch iPad Pro, third generation and older; the 10.5 and 9.7-inch iPad Pros; iPad minis older than sixth generation; and iPad Air older than fifth generation. An iPad Air fourth-generation battery replacement would, for example, cost $99 until March 1, then $119 after that.
Also increasing in cost are batteries for MacBook Air models, by $30, and MacBook and MacBook Pro, by $50. A MacBook Air battery replacement at the moment costs $129, and $199 for a MacBook Pro replacement battery.
The impact of a $20-$50 increase in battery replacement costs goes far beyond even the cash. Knowing that there could be a $90 battery replacement fee in your future likely makes the $220-plus two-year cost of AppleCare+ for newer iPhone models more palatable, given that it also covers a now unlimited number of screen breaks and other phone trauma. That's even more true for MacBooks, where the cost of a new battery replacement by Apple approaches the three-year cost of AppleCare+ for a Mac.
The cost bump could also make DIY repair more appealing, price-wise, but to widely differing degrees. An iPhone 12 battery bundle from Apple's Self Service Repair Store is $71 at the moment, $18 less than having Apple replace the battery. You'd need the tools and know-how to replace that battery, and the time, but you'd have a fully functional battery, one that could report its health and utilize advanced iOS charging schemes. If you don't want or need your battery to be blessed by Apple's serialized tracking, a DIY battery kit could be had for $45 or less.
Battery pricing changes, however seemingly small, also impact new device sales. To some extent, Apple's Batterygate response, in which it offered battery replacements at a significantly reduced cost, impacted new iPhone sales, as many more people were made aware of iPhone battery life and how to fix it. iPhone battery replacements went from 1–2 million to 11 million in 2018, which impacted Apple's bottom line to a real but uncertain amount.
Apple had already moved its prices out of its Batterygate-era apology realm in the fall of 2022 when iPhone 14 battery prices were announced at $99.