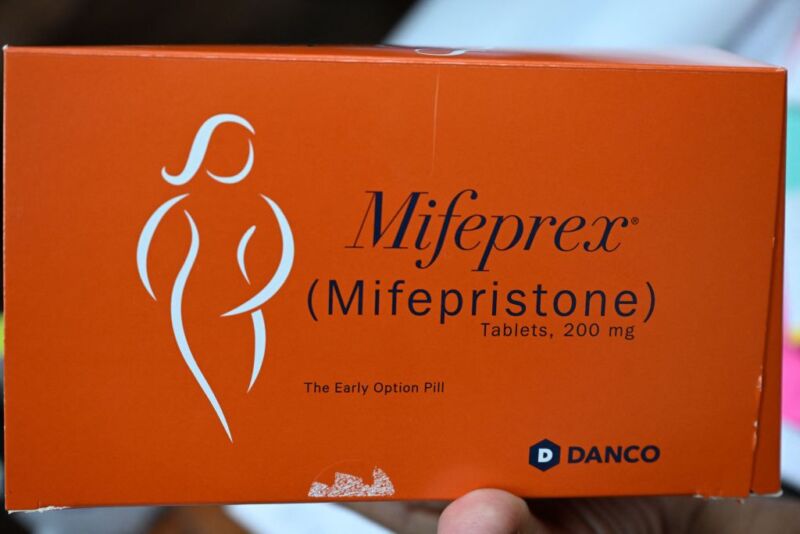 Last summer, US President Joe Biden criticized states attempting to restrict access to abortion pills. In response, Biden directed the Food and Drug Administration to protect access, saying that "extremist governors and state legislatures" that were "looking to block the mail or search a person's medicine cabinet or control a woman's actions by tracking data on her apps she uses" were "wrong" and "out-of-touch" with "the majority of Americans." Now, the FDA has taken its biggest step yet to expand access to abortions by allowing retail pharmacies to sell medications by mail order or in drugstores.
Previously, mifepristone could only be sold by specific clinics and doctors. But now, under the FDA's new rules, all pharmacies that want to sell the abortion medication would simply need to hire an employee dedicated to ensuring FDA compliance to get started. After that, any pharmacy with certified providers can sell the pills to any patient with a prescription from a certified health provider. All pharmacies, patients, and prescribers involved must sign consent forms. Abortion medications can then be discreetly delivered at home, where the FDA determined two decades ago that the medications can be safely administered.
The FDA posted a somewhat in-depth FAQ on the rule change here.
Medication abortions have seemingly emerged as a preferred method in any setting. The non-partisan group Pew Charitable Trusts reported that 3.7 million US medication abortion patients terminated an early pregnancy with minimal complications between 2016 and 2018. According to the reproductive health research group the Guttmacher Institute, medication abortions in 2020 already accounted for 53 percent of US facility-based abortions.
It's still unclear if major pharmacies like CVS or Walgreens will make medications available. National chains would have to decide if it's worth the move politically. They might incite ire by only offering medications in states with no abortion restrictions while potentially restricting sales in states with bans. A Walgreens spokesperson, Fraser Engerman, told The New York Times that the company would be reviewing the FDA's decision while continuing to enable pharmacists "to dispense medications consistent with federal and state law."
An official from Danco Laboratories, a company that produces abortion medication, told the Times that it would probably be a while before major chains start selling abortion pills. Speaking anonymously due to fear of political backlash, the official said that most likely smaller, independent pharmacies would respond most rapidly to the FDA rule change, while chain stores would have to figure out the logistics of potentially selling abortion pills on a larger scale.
As the Biden administration pushes for expanded access to abortion pills absent any policy that would codify the right to an abortion in the US, Biden has stressed the importance of protecting patient and health care provider privacy.
Danco's official told the Times that the FDA's privacy concerns could prevent large chains from selling abortion pills. The FDA requires that all pharmacies keep abortion pill prescriber names confidential, restricting access to that information to only the store that fills the prescription. That means CVS or Walgreens may need to rethink how companywide databases work if they want to comply.
Asked for comment, an FDA spokesperson directed Ars to webpages with information on the rule change. One FDA information page says the move was partly motivated to provide more timely access to medications while reducing the "burden on the health care delivery system." While the FDA seems to want to expand access quickly, the FDA at the same time has advised patients that—although telehealth patients can be prescribed abortion pills online—currently the FDA still considers it unsafe to buy abortion pills online. The FDA's FAQ specifies that the organization has already "sent warning letters to websites selling unapproved and misbranded mifepristone and misoprostol over the Internet, including AidAccess and Rablon."